Giving an ambulance to Charity Group in Giong Rieng District, Kien Giang
---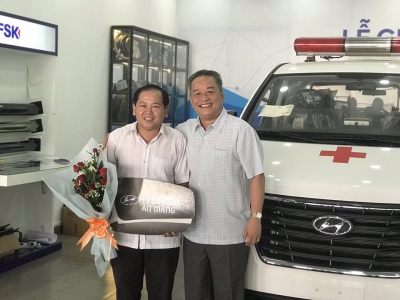 ---
This morning, November 21, 2018, Mr. Nguyen Chanh Thanh (Chairman of Duc Thanh Group, founded the Charity Fund - Duc Thanh Garment Company) has supported the donation of a new Hyundai Ambulance (worth 735,000,000) for Charitable Kitchen in Giong Rieng District, Kien Giang (belonging to the Board of Management of the Buddhist Sangha of Giong Rieng District).
Representative received: Mr. Nguyen Chi Ben - 0975042871.
Support amount: 260,000,000 VND.
When officially put into operation, the car will serve free transportation for poor patients in the locality and neighboring areas.